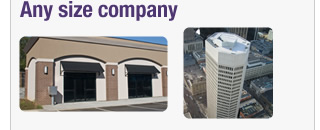 A complete world-class online training system that is easy and affordable for any company.
You need nothing but a basic computer and internet access.

All-inclusive cost for unlimited use is about the same as one cup of coffee per employee per month!
Learn more ›››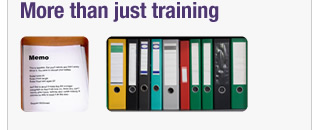 Memo System: Send documents, track delivery status, force recipients to confirm, maintain in library, etc.
Surveys: Send surveys. Track results. Get results via email. Anonymous option. Also a great safety system tool. INCLUDED!
Reference Library: Make any kind of computer documents available to your staff via the web, but kept within password protected system you control. INCLUDED!
Learn more ›››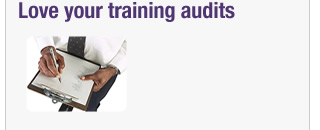 Training audits are a breeze as all activity is tracked and records are available securely via the web.
You can even provide your key clients a special login to audit the training records of the employees serving them!
Learn more ›››